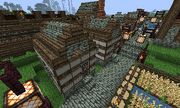 This is a basic design for a small cottage in minecraft. Hope you like it! 
This could be usefull, as a quick build on your first day. We all know the shear terror of getting caught alone in the dark. So, Problem Solved! If you wanted to, you could also add a fireplace. (Working on it! :) )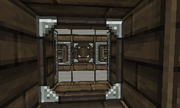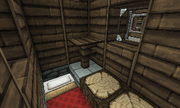 Ad blocker interference detected!
Wikia is a free-to-use site that makes money from advertising. We have a modified experience for viewers using ad blockers

Wikia is not accessible if you've made further modifications. Remove the custom ad blocker rule(s) and the page will load as expected.