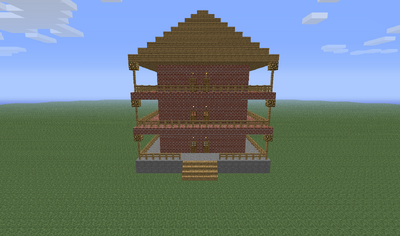 This is a house I made about a year or so back on a flat-grass map I downloaded. Of course I had to use the Too Many Items mod to get all the blocks to make it, because I had TMI it took me no more that a hour to finish the main base of it. To this day I still work on this house every now and then, right now, I did just add a pool to it. In the up to date one version it has 5 - 6 floors now and will most likely be getting more when I feel like it needs it.
Ad blocker interference detected!
Wikia is a free-to-use site that makes money from advertising. We have a modified experience for viewers using ad blockers

Wikia is not accessible if you've made further modifications. Remove the custom ad blocker rule(s) and the page will load as expected.