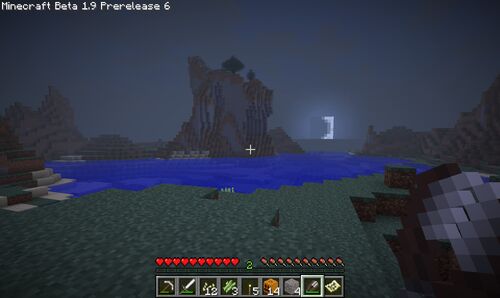 This is a mountain that came across back before 1.9 was released... Good times. Anyway I think this picture is really nice. I ended up building a nice little fort on top of it. Somehow I started referring to it as Mt. Steve. When you are on top of it you can see forever! I ended up making stairs down to the river level and made a nice dock to travel down the river. Since I took this picture before this site was created, I never bothered to take more pictures.
Ad blocker interference detected!
Wikia is a free-to-use site that makes money from advertising. We have a modified experience for viewers using ad blockers

Wikia is not accessible if you've made further modifications. Remove the custom ad blocker rule(s) and the page will load as expected.