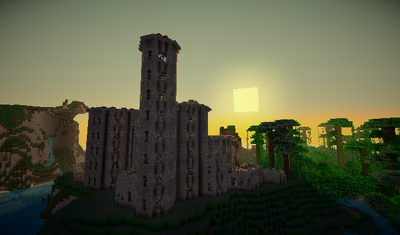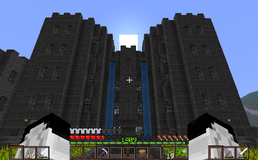 Hai Guys, I thought I'd show you this as it is a very important build to me. It is a giant Castle I built as a Survival Home in 1.8, and have been adding on to since. It took quite a long time to build, and that's why I am proud to call it one of the best things I've ever done. It has two main towers, which are equal in size. It also has a potion tower, Armoury, which is at the back, and the tallest, the Enchanting Tower. And I'm still adding on to it. It's always missing something.
Epic Quick Story Fun Time
I generated this world back in 1.8, and close to the 1.9 Beta prerelease. I spawned at a Village, which I still use sometimes as my home. I then moved East, and started building it. So yea, s'perfect. So, I hope to keep expanding this, and make it reach for blocks and blocks... I hope this sufficed, and please, I have two hands, so don't question my amazing feats of impossibilites.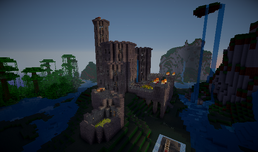 Ad blocker interference detected!
Wikia is a free-to-use site that makes money from advertising. We have a modified experience for viewers using ad blockers

Wikia is not accessible if you've made further modifications. Remove the custom ad blocker rule(s) and the page will load as expected.