Well it's been months and months in the making but I've finally finished my biggest pixel art EVER!!! It is a picture of Taiga Aisaka. If you don't know who that is read below! It's dimensions are 300 blocks wide and 300 blocks long, making the total blocks used a whopping ninety-thousand! I spent the time placing every block by hand, but I did use software to tell me which block to place. I used the following image to regenerate the layout: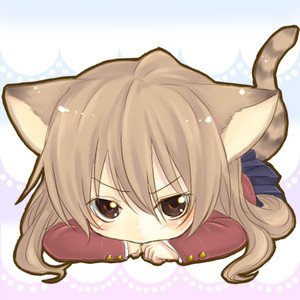 The image I used as a guide is too big to put on this page, but you can view it here . If you zoom in on that image you can see that it is made up of Minecraft blocks! From this image I knew what block to place.
Below are some pictures of it in minecraft!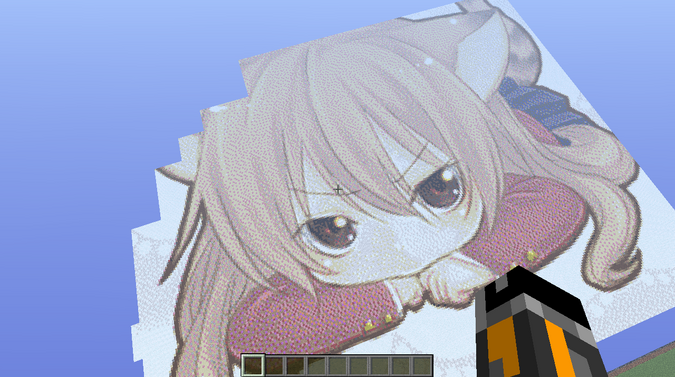 I had trouble getting it to generate all the chunks because it is so BIG!
Who is Taiga Aisaka?
Taiga Aisaka is a character in the Japanese Anime: Toradora! (とらドラ) You can read more about her at:
The Toradora Wiki
Ad blocker interference detected!
Wikia is a free-to-use site that makes money from advertising. We have a modified experience for viewers using ad blockers

Wikia is not accessible if you've made further modifications. Remove the custom ad blocker rule(s) and the page will load as expected.