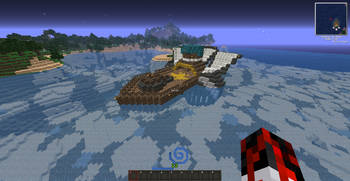 This is a page to showcase my first original creation, the White Seed Ship from Final Fantasy 8.
This creation took me about 4 hours to make and i am a little proud of it for being my first original creation. I've made other things but i've always followed tutorials or had help whilst this was something i made by myself.
Screenshots
Below is a gallery full of various screenshots showing the ship from different angles and positions.
Ad blocker interference detected!
Wikia is a free-to-use site that makes money from advertising. We have a modified experience for viewers using ad blockers

Wikia is not accessible if you've made further modifications. Remove the custom ad blocker rule(s) and the page will load as expected.