Hello everyone! Now that 1.4.2 is out. I've decided to make a custom adventure map. Be sure to post your thoughts in the comment section below!
Features
I havent fully decided on the map's theme yet, so for now I'll just show you some of the features that will be in the map. (There are some I wont mention to keep some aspects a secret!)
Full Text Narration
Through the use of command blocks the map will feature full narration and dialogue. This will allow for things like quests and interactions with NPCs.
Keep your items if you die!
There will be certain points in the game where if you die you will still keep your items.
Easy spawnpoint system
You will no longer have to wait until night to save your location. Your progress will be saved automatically with the use of command blocks.
Custom Item Names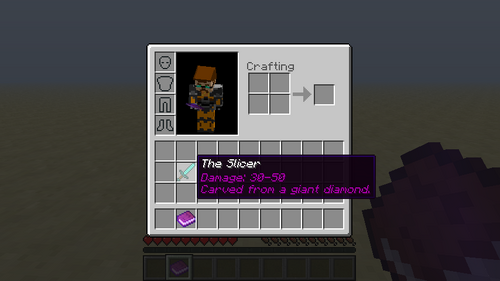 This will add a whole new aspect to the map.
Custom Skulls
Instead of just mob skulls I can have a skull repersenting any player with a Minecraft account!
Feedback
To make this map fun for everyone it would be very helpfull if you could fill out this simple survey.
Ad blocker interference detected!
Wikia is a free-to-use site that makes money from advertising. We have a modified experience for viewers using ad blockers

Wikia is not accessible if you've made further modifications. Remove the custom ad blocker rule(s) and the page will load as expected.