Hey everyone! After a long night of testing permissions on the server it became necessary to make some major changes to how servers and whitelists will work.
Technically the server no longer has a whitelist, When a new person enters the server they will be able to freely explore the server, however they will not be able to build, break, or interact with blocks.
To be able to play on the server normally you will still have to fill out the application form HERE. 
This method will allow users to check out the server before they decide whether or not they want to play. Because of this change the release of the server will be delayed by a bit. Sorry for the inconvenience!
As compensation have a sneak peek screenshot of the Christmas celebrations we have planned!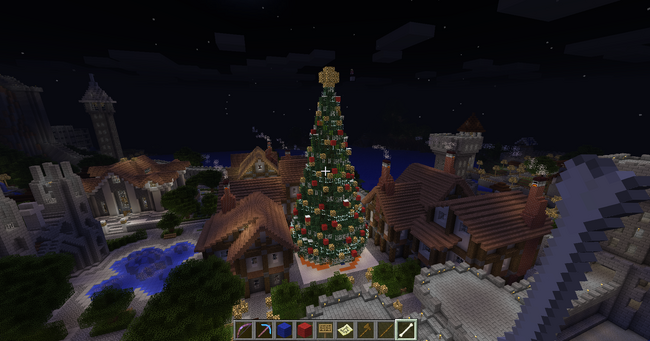 Ad blocker interference detected!
Wikia is a free-to-use site that makes money from advertising. We have a modified experience for viewers using ad blockers

Wikia is not accessible if you've made further modifications. Remove the custom ad blocker rule(s) and the page will load as expected.